The Beatles' rare audio interview will be released as NFT
Author:Eliza Gkritsi time:2021-12-13 11:00 source:Internet 662 views NFT
One of the most popular bands in the world for decades is now preparing to release NFT. Exclusive interviews with John Lennon, Paul McCartney, George Harrison and Ringo Starr of The Beatles will be auctioned as NFT.

This news has changed the way traditional artists use IP to obtain revenue.

According to the Voice of Classic Rock (VOCR), this is the first time that an interview with an old-school music artist has been sold as an NFT. The Voice of Classic Rock is casting related NFTs and hosting this auction.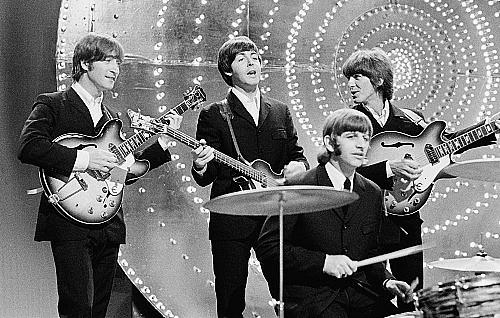 These four audio interviews NFT have not been heard by the public in the past few decades, and can now be used by the highest bidder.

The titles of these four audio interviews are "John Lennon on "A Day in Life"", "Paul McCartney on "Chaos and Creation in the Backyard", "George Harrison on "Abbey Road" and "Ringo Starr on "His Lost Medallion."".

The classic sound of rock's archive contains a lot of materials left by artists like The Beatles and Zeppelin, which has won the support of many music and NFT enthusiasts.

Jonathan Fosterberg, General Manager of VOCR, said: "The various Beatles interviews in our collection are one of our most comprehensive and valuable assets. That's why we launched John, Paul, George and Ringo. The NFT-related reasons for the ultimate classic rock star!"




Fosterberg said, "Although we considered many ways to make this file public, we chose to start with NFT because the current market demand for unique NFTs composed of original content seems to be growing rapidly. In addition, NFT auctions are A very simple and effective way to publish audio interviews."

He went on to point out that stakeholders believe that NFT as a new media will continue to exist, and stakeholders are very interested in how this new media will develop. In particular, study how the market determines which rights need to be embedded in the NFT itself to make it have real intrinsic value.

Each NFT will contain unique artwork and WAV files of interviews. The NFT will be released through the Ethereum blockchain. The minimum bid for each NFT is 1.25 Ethereum. Considering the recent price of ETH is about $4,000, this is a high price for ordinary music lovers.

But we will see what this brings to the music world and how it will change the landscape of the NFT music business, especially for those classic artists and bands who have passed the age of live performance but still have a deep history and fan base.
Disclaimer : The above empty space does not represent the position of this platform. If the content of the article is not logical or has irregularities, please submit feedback and we will delete or correct it, thank you!